Snow Coast Real Estate – Rocky Flats Settlement
21 Tuesday Feb 2017
Dear Readers,
Snow Coast Real Estate keeps you apprised of major events that affect you, particularly those in the Denver market.
Recently, a settlement stemming from contamination of properties downwind of the Rocky Flats Nuclear Plant was established to provide compensation to qualifying individuals of the litigation class. The case is: Cook, et al. v. Rockwell International Corp. and The Dow Chemical Co., No. 90-cv-00181-JLK (D. Colo.)
We wanted you to be aware about it. If you, or someone you know, is affected by this please feel free to forward this email to them. Documents, deadlines, claim forms are all located on the site: http://www.rockyflatssettlement.com/
Here is the headline from that website.
(From website)
Did you own property near and downwind from the former Rocky Flats Nuclear Weapons Plant (in Jefferson County, northwest of Denver, Colorado) on June 7, 1989?
Are you an heir of someone who did?
Are you the successor of an entity that did?

If you owned a home, business, or other property in the Denver, Colorado area around the Rocky Flats Nuclear Plant on June 7, 1989, or if you are the heir to that property owner, a recent class action settlement with the former operators of the Rocky Flats Nuclear Weapons Plant (Rockwell International Corp. and The Dow Chemical Co.) may affect your rights.
This website is authorized by the Court to explain your rights, to help you determine if you are an eligible Class Member, and to help you file a claim.
Dates and Deadlines will apply. Please read this website carefully and contact the Settlement Administrator if you have any questions about this settlement.
Please note that PDF versions of: (I) the Notice, which includes important information about the proposed settlement, is available here; and (ii) the Claim Form, which needs to be submitted by June 1, 2017, is available in PDF form here. An on-line Claim Form is available here. An interactive Address Look-Up tool (which you can use to check if a particular property is included in the Property Class Area) is available, below.
Please check back for updates.
The map below represents the Property Class Area: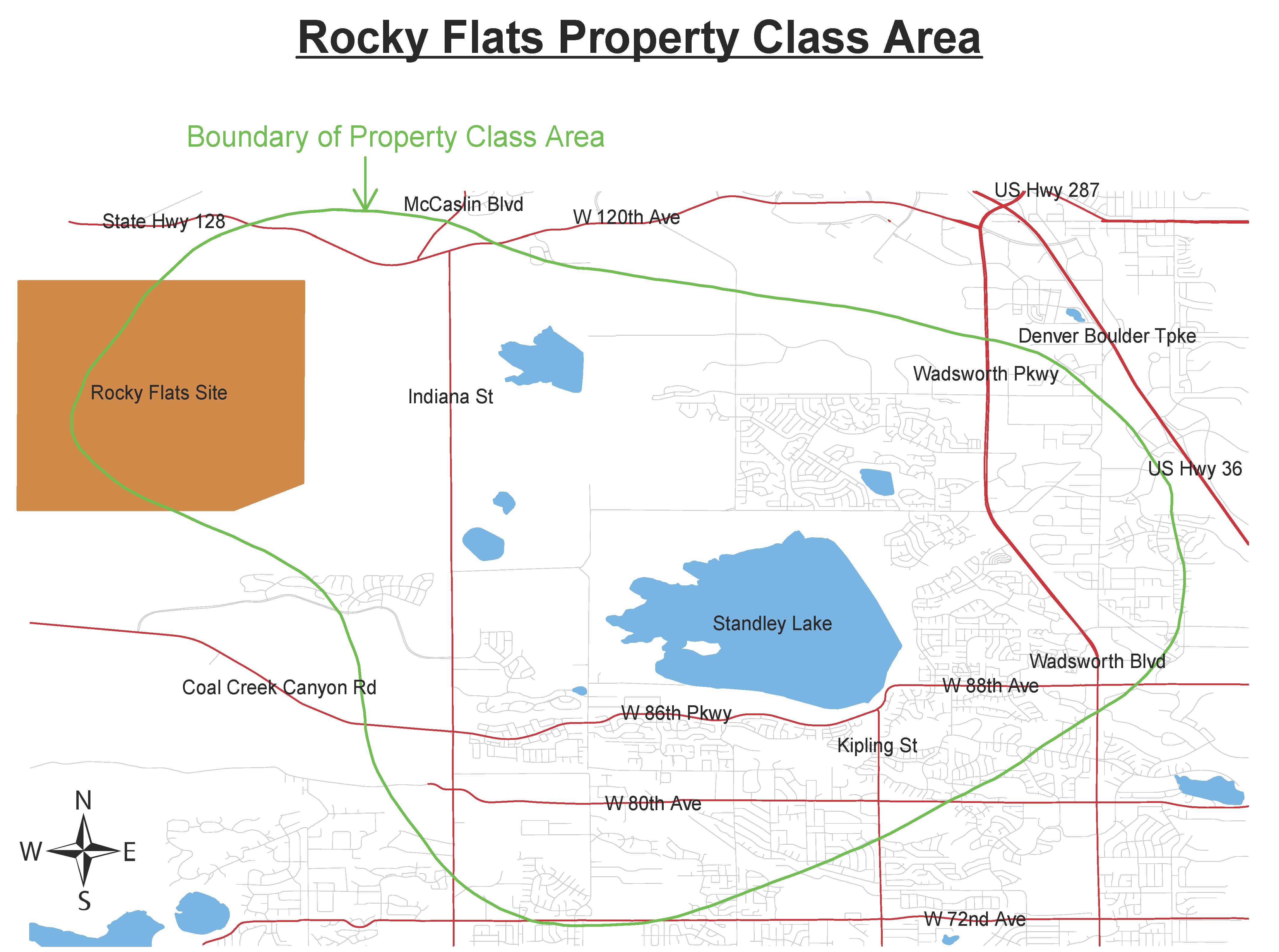 We hope you or your loved ones are NOT affected by this, but if you are please check the referenced website promptly.
Kind regards,
Michael Clarkson
Broker / Owner / REALTOR®
GRI, MBA
Snow Coast Real Estate
Cell: 720.980.6393
Google Voice: 424.249.9736
Oh, by the way®… if you know of someone who would appreciate the level of service I provide, please call me with their name and business number. I'll be happy to follow up and take great care of them.
This message was sent to you courtesy of Michael Clarkson (Snow Coast Real Estate PO Box 620519, Littleton CO 80162), Powered by Referral Maker. It is intended to promote products or services. If you no longer wish to receive these emails you may unsubscribe here: Unsubscribe