Wanna sell for $5,600 MORE? Snow Coast Real Estate Tips For You
26 Sunday Mar 2017
Dear Readers,
Do YOU want to sell your home $5,600 more AND 8 days SOONER? If you don't, then you can stop right here. If you do…
Zillow recently posted a story "Why May is the Magic Month for Home Sellers". In that story, they picked out the 25 top markets, of which Denver was one. As you might imagine, the sooner that a market's weather improves, the earlier in the year the "Best Time to List" occurs. Florida's best time…March. Markets where it roasts during the summer, like Phoenix, April is the best time. Denver, however, falls at the national average of May 1st – 15th, along with other major cities like Chicago, San Jose, and Minneapolis (though Minneapolis still has 18 months of winter left at that time).
What does that mean to you? In Denver, it can mean selling your home 8 DAYS SOONER and for $5,600 MORE!!! The sales premium identified is 1.7%…all for timing the market "just so".
Are you ready to list? Or will you wait and lose? Don't forget, rates are going up for your purchase, as well as those who would want to buy your home! So, this May will prove to be more important than prior ones.
Even if you aren't ready to buy or sell, is someone you know looking to? If so, have them call me and we'll take great care of them!
You can also find this article at our Facebook page at this link: Snow Coast Real Estate Facebook Page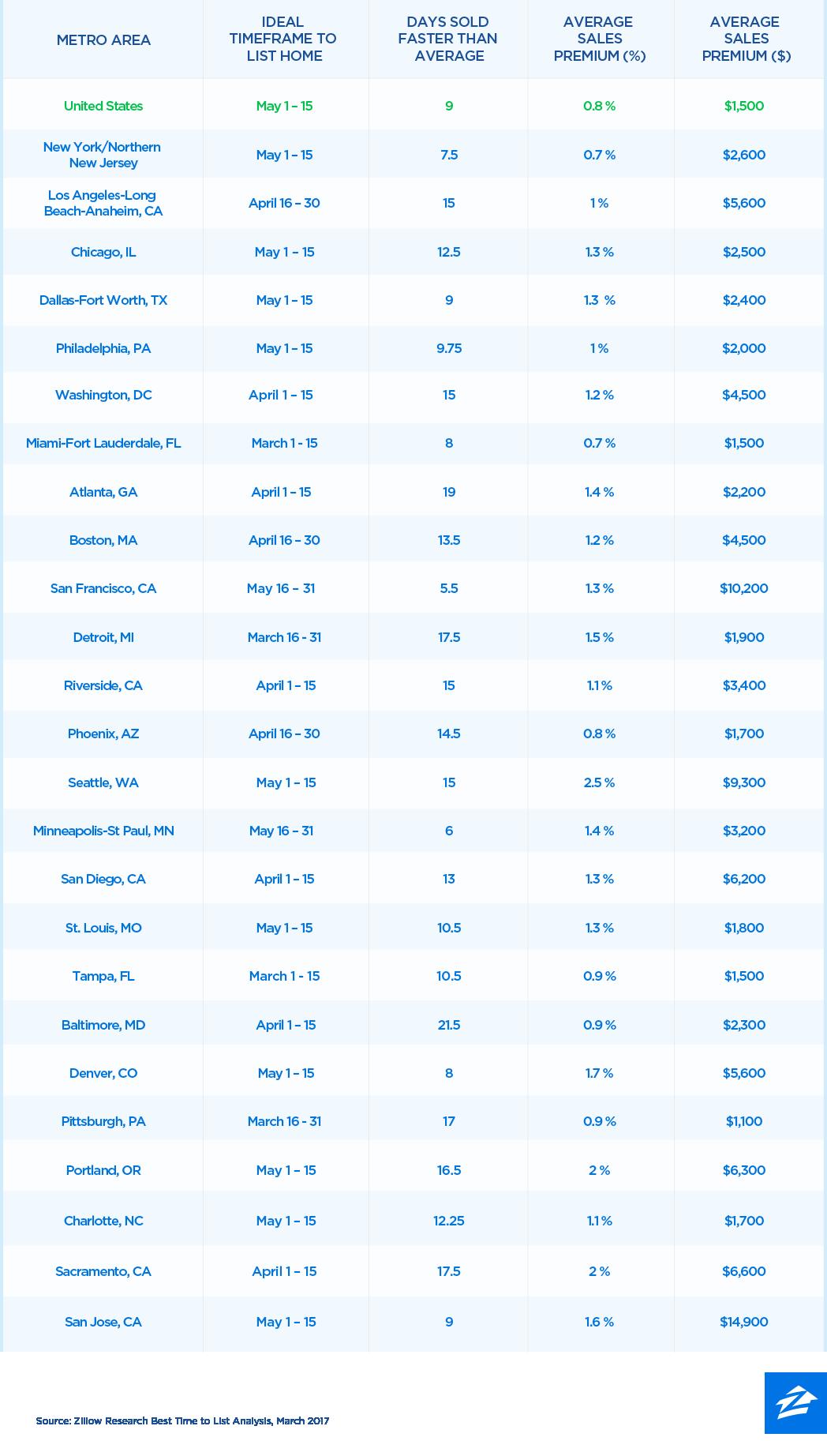 Kind regards,
Michael Clarkson
Broker / Owner / REALTOR®
GRI, MBA
Snow Coast Real Estate
Cell: 720.980.6393
Google Voice: 424.249.9736
Oh, by the way®… if you know of someone who would appreciate the level of service I provide, please call me with their name and business number. I'll be happy to follow up and take great care of them.
This message was sent to you courtesy of Michael Clarkson (Snow Coast Real Estate PO Box 620519, Littleton CO 80162), Powered by Referral Maker. It is intended to promote products or services. If you no longer wish to receive these emails you may unsubscribe here: Unsubscribe